People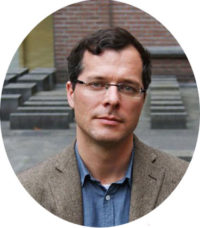 Christian Lange
prof. dr.
prof. dr. Christian Lange (PhD Harvard, 2006) holds the Chair of Arabic and Islamic Studies at the University of Utrecht. His research is on Islamic intellectual and cultural history, particularly in the areas of Islamic eschatology, Islamic law and legal theory, and Islamic mysticism
Read more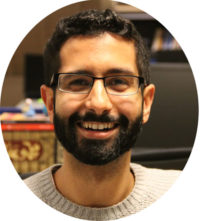 Eyad Abuali
Dr.
I received my BA in religious studies and MA in medieval studies from King's College London. I was awarded my PhD in Middle Eastern Studies from SOAS (School of Oriental and African Studies) in May 2017 where I focused on the study of Sufi thought and institutions in medieval Iran. My thesis was titled The Genesis of Kubrawī Sufism: a Study of Majd al-Dīn al-Baghdādī.

I joined Utrecht University in October 2017 as a postdoctoral researcher, working on the SENSIS project. I am particularly interested in exploring questions pertaining to Sufism and mysticism within this project. My research within SENSIS focuses on Sufism and mystical experiences. Currently my work considers the place of auditory and visual experiences within Kubrawī Sufi thought. I am also particularly interested in the role that synaesthesia plays in these understandings of mystical experience.

I also consider the way in which these theories of sensation facilitated the development of Sufi communities in the medieval period. In this regard, I look at dreams and visionary experiences, sensory deprivation, as well as controversies surrounding Sufi music and dhikr practices.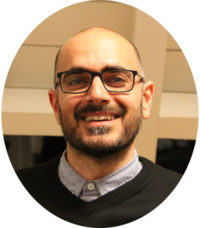 Arash Ghajarjazi
PhD Candidate
Arash Ghajarjazi is a PhD candidate at the department of Philosophy and Religious Studies in Utrecht University. In his contribution to SENSIS, he looks at 19th century Iran through the lens of the first modern Polytechnique institute Dār al-Funūn (The House of Techniques).
He has a mixed background in both science and the humanities. Having studied mathematics, philology and cultural studies during his undergraduate period, he seeks interdisciplinary connections between historical methods and cultural theories.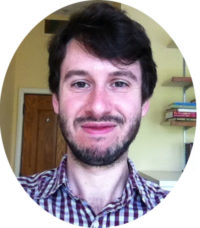 Adam Bursi
Dr.
Adam received his PhD in Near Eastern Studies from Cornell University in 2015, with his dissertation titled "Holy Spit and Magic Spells: Religion, Magic, and the Body in Late Ancient Judaism, Christianity, and Islam." From 2015 to 2017, he was a postdoctoral fellow at the Marco Institute for Medieval and Renaissance Studies at the University of Tennessee, Knoxville and in 2018 he was a cataloger of Syriac and Arabic manuscripts at the Hill Museum and Manuscript Library at Saint John's University. His research studies early Islam in dialogue with other late antique religions, focusing on the ways that rituals related to relics, pilgrimage, and healing were tightly interwoven with the formation, self-understanding, and performance of communal membership among early Muslims.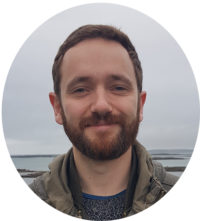 Simon Leese
Dr.
I completed my PhD at SOAS, University of London in June 2019, with a thesis titled "Longing for Salmá and Hind: (Re)producing Arabic Literature in 18th- and 19th-Century North India." My doctoral research focused on the connections that poetry has forged between the Middle East and South Asia, and investigated how the meanings of Arabic poetry in India have been inflected by multilingualism and imaginations of geography. As well as literature in Arabic, Persian, and Urdu, I am interested in historical practices of translation, reading, and book production.

My current research as part of the SENSIS project explores how poets draw upon the language of the senses to articulate their love for the Prophet, and asks if and how the poetics of Prophetic devotion intersect with erotic love. I also study the importance of sensation in articulations of Arabic literary taste and connoisseurship from the Mamluk period onwards.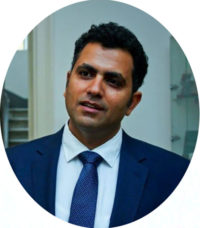 Umar Ryad
Prof. Dr.


Co-investigator in the Netherlands eScience Center (CLARIAH) project, "Bridging the Gap: Digital Humanities and the Arabic-Islamic corpus" (2018-19)


Prof. Dr. Umar Ryad is professor of Arabic and Islamic Studies at the University of Leuven and member of the Young Academy of Belgium. Prior he has worked as assistant professor at the University of Leiden (2008-2014) and as associate professor at Utrecht University (2014-2017). He obtained his BA from Al-Azhar University in Islamic Studies in English; and finished his MA and PhD degrees in Islamic Studies at the University of Leiden. He also taught at the universities of Bern and Oslo; and was a research fellow at the University of Bonn, the Free University of Berlin and Zentrum Moderner Orient (ZMO) in Berlin. He is currently leading a European Research Council (ERC) project which focuses on the "History of Muslims in Interwar Europe". His current research also includes the dynamics of the networks of Islamic reformist and pan-Islamist movements, Muslim polemics on Christianity, the history of Christian missions in the modern Muslim World, and transnational Islam in the modern world.
Dafne van Kuppevelt
Research engineer in the Netherlands eScience Center (CLARIAH) project "Bridging the Gap: Digital Humanities and the Arabic-Islamic corpus" (2018-19).
Dafne is an eScience research engineer at the Netherlands eScience Center. She has a background in Computer Science and Mathematics, with a focus on machine learning and data analysis. Currently, she applies machine learning and network analysis in different scientific domains, ranging from analysis time series data from accelerometers to networks of legal documents and islamic texts.
Janneke van der Zwaan
Research engineer in the Netherlands eScience Center (CLARIAH) project "Bridging the Gap: Digital Humanities and the Arabic-Islamic corpus" (2018-19).
Janneke van der Zwaan has a background in Artificial Intelligence, Human-Computer Interaction, and Science Communication. In 2014, she started working as an eScience Research Engineer at the Netherlands eScience Center. Her main expertise is text mining which she applied in a number of Digital Humanities projects. Recently, she became interested in workflow standards as a means to facilitate research reproducibility and reuse of tools. This resulted in nlppln (pronounced 'NLP pipeline'), an open source Python package that helps users to create text mining pipelines.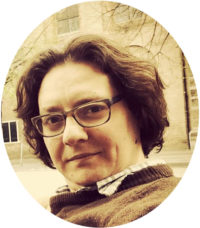 Maksim Abdul Latif
Research assistant in the eScience Center (CLARIAH) project "Bridging the Gap: Digital Humanities and the Arabic-Islamic corpus" (2018-19).
A former concert pianist and a teacher at Damascus conservatory (piano performance, the history of western music), in 2017 Maksim finished his RMA in musicology in Utrecht University. He is currently continuing his research on emotions in the Islamic tradition.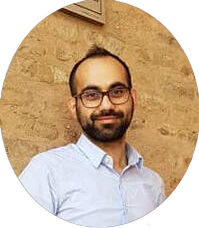 Yusuf Celik
Dr.
Yusuf Celik (PhD University of Edinburgh, 2020) is a part-time lecturer and researcher at the University of Utrecht. His research is on Philosophical Hermeneutics in the Islamic tradition and Continental philosophy. Yusuf Celik has also been active for years in the field of software engineering. As a freelancer he has worked for different high profile clients in the capacity of lead developer, consultant, code coach, and Scrum master. He is currently exploring ways to synthesise insights from Philosophical Hermeneutics with new technologies such as Deep Learning."